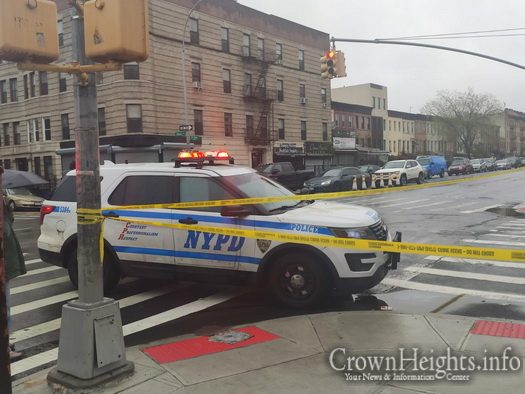 Man Shot On Nostrand Ave in Crown Heights
by CrownHeights.info
Nostrand Ave near President Street in Crown Heights saw a large emergency response around 6:00pm Monday afternoon after police received reports that a man had been shot.
The responding officers confirmed that one man had been shot, calling for EMS for what they described as a non life threatening injury.
According to a witness, a man holding a gun was seen heading toward Carroll Street on Bedford Ave, while the police advised that they were searching for two suspects.
The area of Nostrand Ave and President Street continue to be shut down by the police, snarling traffic in the area.