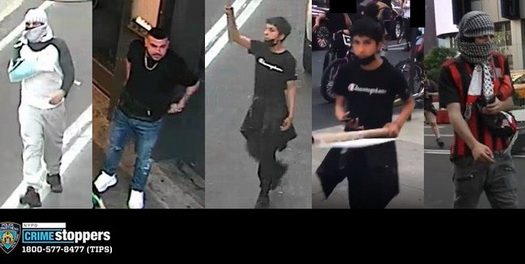 by CrownHeights.info
Faisal Elezzi, a 25-year-old from Staten Island is the second person who has been arrested in the attack on a Jewish man near Times Square last week.
The NYPD made the arrest just days after they arrested Waseem Awawdeh, their first arrest from the assault, who was released again a day later. Awawdeh's release happened despite him being reported as saying hat he had no remorse and would do it again.
The Jewish victim was Joseph Borgen, a Kipah-wearing Jew who was assaulted by a group of pro-Palestinian "protesters" near Times Square.
Video from the assault shows the brutal attack as he lay curled up on the ground. Borgen was transported to the hospital where he was treated for his injuries.
Elezzi was charged with assault as a hate crime, menacing as a hate crime and aggravated harassment as a hate crime.