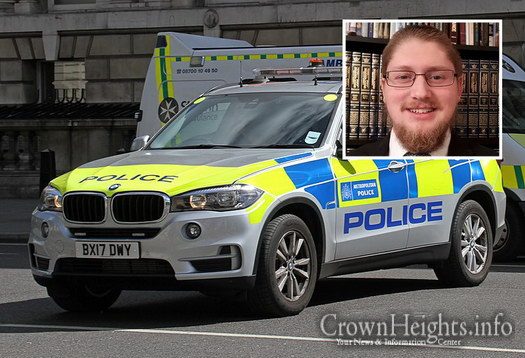 by CrownHeights.info
Two men have been arrested in London for the aggravated attack against Rabbi Rafi Goodwin, a Chabad Rabbi in Essex, UK.
As previously reported on CrownHeight.info. Rabbi Goodwin was attacked by a group of youths in what was characterized as a road rage incident in the area of Lime Estates in Essex.
According to a report, Rabbi Goodwin was injured, requiring stitches to the back of his head, and had his phone stolen.
The two suspects, aged18 and 25, where arrested by the police Monday, according to The Sun.