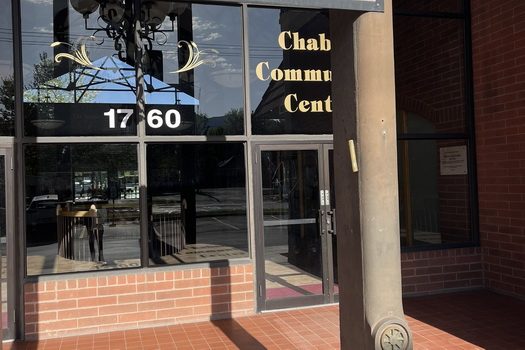 Chabad Center In Utah Defaced With Swastika
by CrownHeights.info
"We will not cower in fear."
This was the response of Salt Lake City, Utah Shliach Rabbi Avremi Zippel after a swastika was scratched to the glass door to the Salt Lake City Chabad Community Center.
The vandalism, which occurred sometime during the night, is believed by Rabbi Zippel to be in connection with the ongoing violence in the Middle East.
"Beyond the property damage, which is upsetting, to have that kind of sentiment scratched into glass on a synagogue in 2021 in Salt Lake City, I have to say, really kind left us really shook," Zippel said in a statement to the Salt Lake Tribune.
A swastika scratched into the front window of a synagogue.

May 2021.

Salt Lake City, Utah.

We will not cower in fear.#AmYisraelChai pic.twitter.com/7hRqzUF9nc

— Avremi Zippel (@UtahRabbi) May 16, 2021