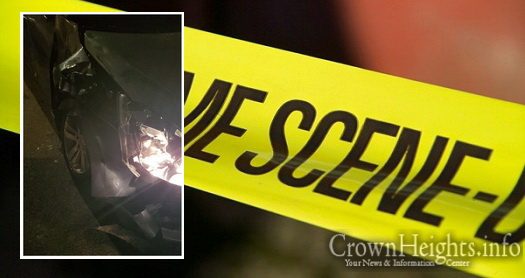 by CrownHeights.info
A stolen car was abandoned on Balfour Pl in Crown Heights Sunday night, after the joyriding driver crashed his illegal ride.
According to a witness, the driver of the stolen vehicle had crashed the car on the corner of Brooklyn Ave and Empire Blvd at approximately 12:30am, doing significant damage to the cars front end. The driver then drove it around the corner onto Balfour before jumped out and ditching the wreck.
The crashed car was left in the middle of the street with its lights on and engine still running while the driver fled the scene with an accomplice in another vehicle.
The police arrived and secured the stolen vehicle.