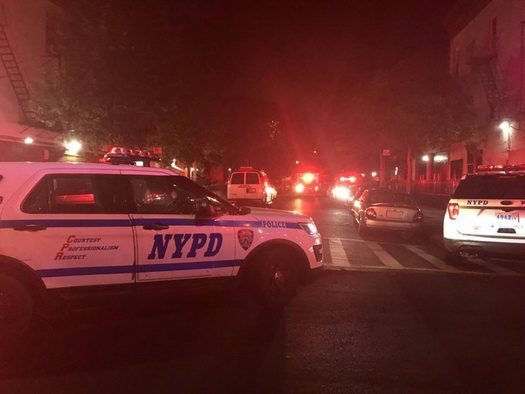 Credit: 77th Precinct Twitter
by CrownHeights.info
Welcome back to the old New York City.
For some old-timers, three confirmed shootings for a small area of Brooklyn in one day may have once been normal, but it wasn't normal again until recently.
Three shootings, all within the area of Crown Heights, have been confirmed since right before Shabbos.
The first took place at 7:13pm Friday on Bergen Street and Albany Ave, where a woman was confirmed shot in the leg. According to police reports, they were searching for five male suspects who fled on foot.
The second took place at around 9:30pm Friday on Bedford Ave near Crown Street, when a man was confirmed having been shot in the back. In that case, police were alerted after the shot spotter technology picked up six rounds fired. The man was transported by EMS to the hospital.
The third took place Motzei Shabbos at approximately 9:45pm at Franklin Ave and Park Pl, where a person was shot outside the train station.
These shootings are part of an alarming spike in shootings that have plagued New York City, especially as movements push for more police oversight and reduction in police powers.
In the last week alone, the NYPD's 71st precinct has announced the seizure of four guns from the streets of Crown Heights. Seizures that appear to be having little to no effect on halting the escalating gun violence.