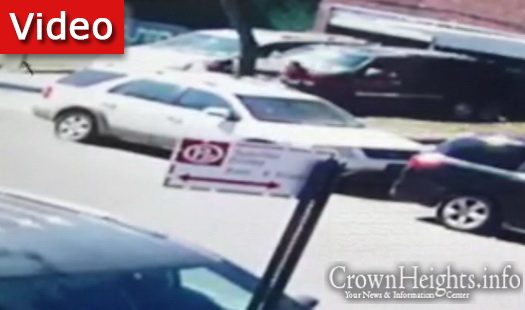 by CrownHeights.info
A Jewish woman walking on Kingston Ave was assaulted Friday in a completely unprovoked assault.
The woman had been pushing baby stroller up Kingston Ave at approximately 11:50am Friday morning when a man walking down the Ave suddenly slapped her in the head.
While the woman stopped in shock, the man continued strolling down Kingston, holding a bag and apparently unconcerned.
Crown Heights Shomrim was called, but despite a fast response, they were unable to locate the assailant.
The assault was caught on video which was obtained by Crown Heights Shomrim.
Although shaken, the woman did not require medical attention, and filed a police report with the 71st Precinct.