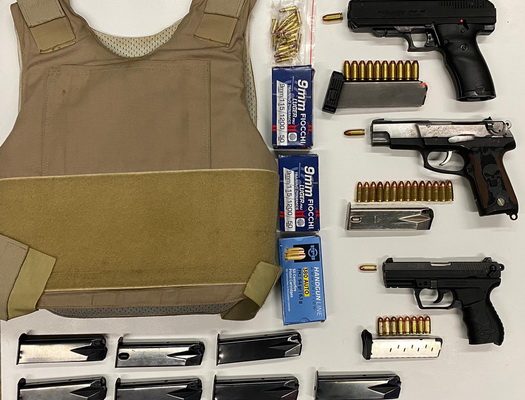 by CrownHeights.info
Three guns, a ballistic vest, and lots of ammunition, were seized by the 71st Precinct, taking the dangerous weapons off the streets of Crown Heights.
"A full team effort by the 71 Pct Special Operation Teams to take these illegal firearms off the streets," the precinct tweeted.
The seizure was announced after a video surfaced from a shooting on Sterling Place in Crown Heights, showing a man fleeing for his life as another attempted to shoot him. In that shooting, eight rounds were fired and the shooter escaped before the police arrived.