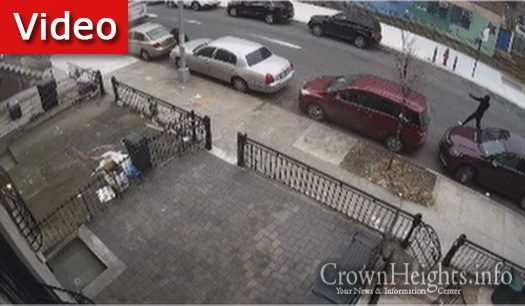 by CrownHeights.info
Surveillance video of a shooting on Sterling Place in Crown Heights shows the heart stopping moments a man runs for his life while another does his best to shoot him Sunday afternoon.
As reported previously on CrownHeights.info, the incident went down on Sterling Place near Troy Ave when according to police, a man described as a thin-build man wearing a black hoodie and grey and brown jacket fired eight shots.
The video fills in the blanks, showing as a man dashes between cars as he dodges bullets shot in his direction. The shooter can be seen on the video as he fires eight rounds at the fleeing man, who managed to dodge the bullets.
In the end, the fleeing man got away, and the shooter left the scene before the police arrived.