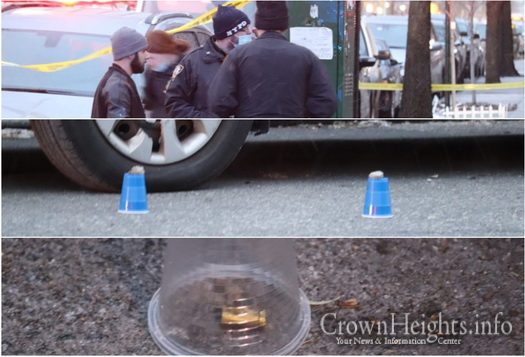 by CrownHeights.info
Just as New York City hunkered down for a nor'easter set to blanket the city in up to two feet of snow, someone in Crown Heights felt the need to try to shoot someone else.
The incident went down on Sterling Place near Troy Ave Sunday afternoon, when according to police, a man described as a thin-build man wearing a black hoodie and grey and brown jacket fired eight shots.
According to the police, the man then limped off, and was not there when officers from the 77th Precinct arrived.
A crime scene was established as officers began canvassing for possible victims at hospitals. As of the publication of this articles, no victims have been announced.