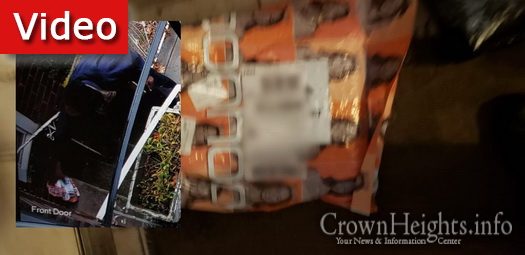 by CrownHeights.info
It's the season for gifts, which means it's also the season for package thieves.
While many do get away with the crime of stealing packages from the porches of Crown Heights resident, this one didn't after a Crown Heights Shomrim volunteer caught the man in the act.
Being a good neighbor, the volunteer had noticed that a package had been left on the porch of an adjacent home, and was shocked to see just moments later that a pair of thieves had already walked off with it.
The volunteer was able to chase the pair, spooking them into dropping the package before fleeing into a nearby building.
With the package in his possession, the volunteer notified the NYPD, and was able to deliver the package into the hands of the rightful owner.