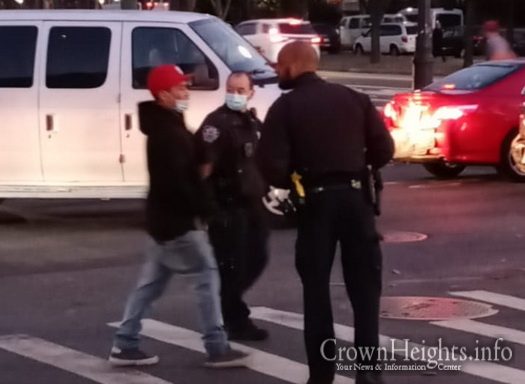 by CrownHeights.info
A bochur walking in Crown Heights was assaulted and punched Monday afternoon, in an incident that ended with the perpetrator in handcuffs.
The bochur had been walking on Eastern Parkway near the corner of Brooklyn Ave around 4:40pm when he was punched by a "Hispanic" man, according to the victim.
The police were called and arrested the man, who appeared to be heavily intoxicated.
Hatzalah treated the victim who thankfully did not require a trip to the hospital.