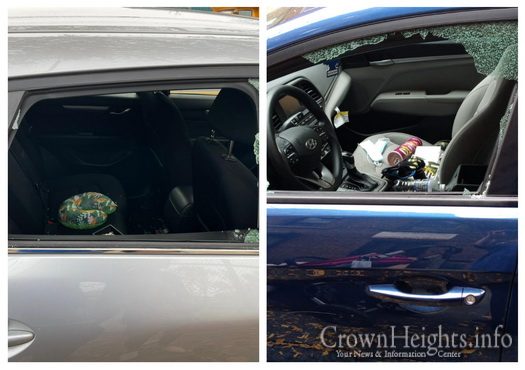 by CrownHeights.info
At least two more cars were broken into Tuesday night, marking a continued spike in vehicle break-ins in Crown Heights.
In last night's break-ins, one car had been parked overnight on Albany Ave between Montgomery and Empire overnight, while the second was parked on East New York between Albany and Kingston.
In both cases, the cars had their windows broken so that the thief could gain entry to the vehicles, and both cars were rummaged through.
CrownHeights.info would like to remind all residents to make sure your vehicles are secured, and all valuables removed before leaving your vehicle.
If you have had a theft or break-in, please send any pictures and footage to news@CrownHeights.info, or to our WhatsApp at 718-285-8000.