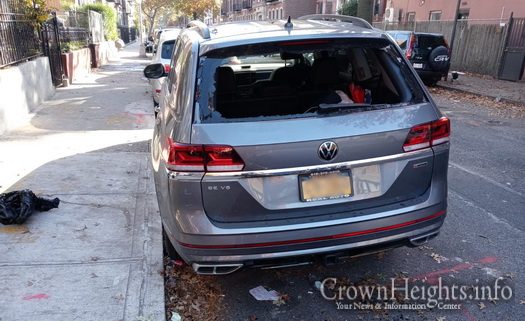 Motzei Shabbos Car Burglar Strikes Again
by CrownHeights.info
For the second Motzei Shabbos in a row, a car thief targeted a car near Schenectady Ave in Crown Heights, breaking its windows to gain access to the vehicle.
Last night's car was parked on Union Street, Troy to Schenectady Aves, and had its rear window shattered and trunk rummaged through.
This past Sunday night also saw multiple cars broken into in the same manner.
While break-ins are unfortunately not uncommon in Crown Heights, all these reported break-ins appear to be centered in the area around Schenectady Ave between Union Street and Crown Street, with surveillance videos of some of the break-ins showing the perpetrator to be a man recognized by CrownHeights residents as being a local.
CrownHeights.info would like to remind all residents to make sure your vehicles are secured, and all valuables removed before leaving your vehicle for the night.
If you have had a theft or break in, please sent any pictures and footage to news@CrownHeights.info, or to our whatsapp at 718-285-8000.