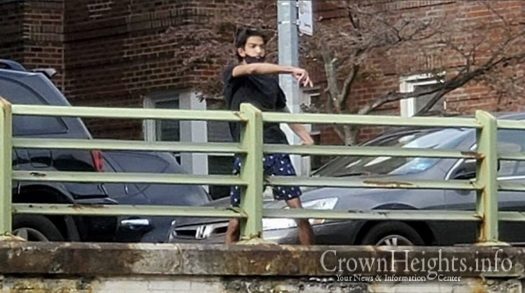 by CrownHeights.info
Karma may have its way of getting back at you, but it's usually best not to give it a hand.
The Swedish immigrant @AzadM_52 seemed to have missed that important memo, having filmed himself as he threw eggs at the Jews for Trump Parade Sunday.
The video shows as he stands on the elevated roadway at the entrance of the Prospect Expressway and yells "I got a bunch of these baby, I got a bunch of 'em," while throwing eggs at the passing parade below.
Azad had initially posted the video on Twitter under his now-deleted @AzadM_52 account, captioning the video "This is the most fun I have had in a loooong time."
The story of the egg-throwing attack hit media outlets across the city, with the broader attacks on the hundreds of clearly pro-Trump vehicles hitting the national media.
A photo of Azad throwing the eggs has become the face of the violent clashes that marked Sunday's parade.
Language Alert
Click Here to watch the video