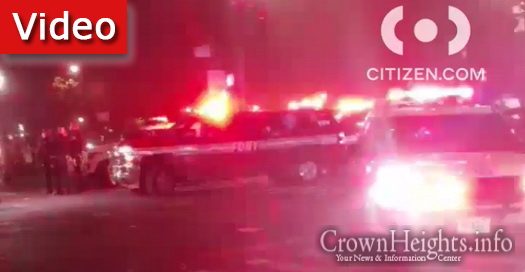 by CrownHeights.info
A man was shot Tuesday night on the corner of Eastern Parkway and Utica Ave in Crown Heights.
The incident took place on the corner near the Bank of America at approximately 9:20pm.
Emergency responders rushed to the scene after a 911 caller reported that a man had been shot. The first responders located and treated the victim.
This shooting comes on the heels of multiple reports of "shots fired" around Crown Heights over the past few weeks. While many scenes werre found to have shell casings proving that a gun was fired, most incidents did not have a victim.
Man Shot @CitizenApp

Eastern Pkwy & Utica Ave Yesterday 9:27:58 PM EDT