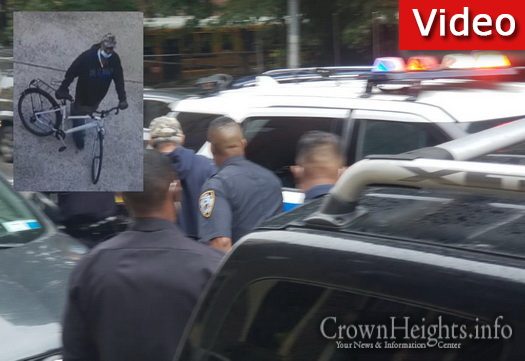 by CrownHeights.info
A Crown Heights bike thief learned that there is an eye that always sees, and a community in which someone always knows you.
The thief thought he had made it away clean Erev Sukkos when he crept behind a Crown Heights home and stole a bike.
The owners noticed the missing bike and quickly located the thievery on their home surveillance system. From there, it was just a matter of forwarding the video of the theft to Crown Heights Shomrim.
Shomrim caught up with the thief after he was spotted near the scene of the crime. Shomrim followed him, and kept him on scene until the police arrived.
The man was arrested, but had already disposed of the bike.