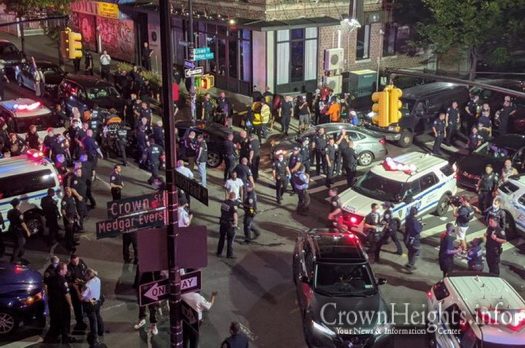 by CrownHeights.info
A fifteen year old boy has been charged with attempted murder in the J'Ouvert shooting in Crown Heights that injured five, including a six year old boy.
The shooting took place near the corner of Crown Street and Nostrand Ave in the early hours of Monday morning.
According to reports, one of those injured in the wild shooting was the alleged shooters mother. A six year old boy was also shot in the incident.
All those injured in the shooting are expected to survive.