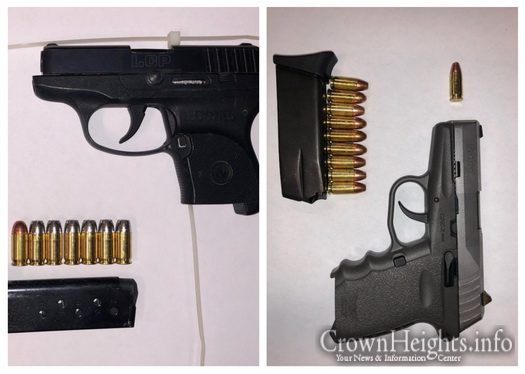 by CrownHeights.info
Over a violent weekend in which New York City saw tens of shooting incidents, the 71st precinct made two gun seizures from the streets of Crown Heights.
The precinct posted of the seizures on their social media feeds, with the first reported on Friday, and the second on Saturday.
"Great job by Officer Schreckenstein and Sgt Kenny of our violence reduction team on this illegal gun arrest," the precinct wrote on twitter Friday.
The violence reduction team is reportedly a new team created due to the loss of the NYPD's anti-crime units, who were largely responsible for such actions.
On Saturday, the precinct wrote "Early this morning while many were sleeping Sleeping face Lt Guida, PO Trunk ,PO Depasquale and the violence suppression team were able to apprehend a gang member who was in possession of this illegal firearm. GR8T work officers."