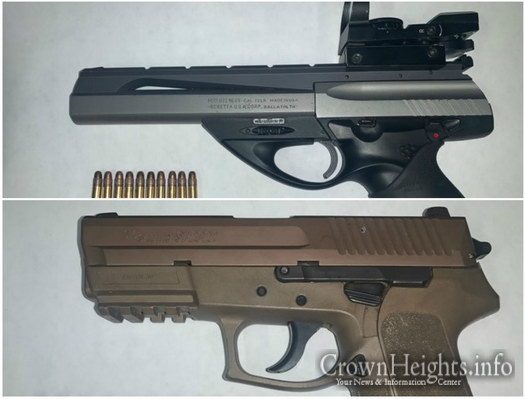 by CrownHeights.info
The 71st Precinct, which covers a majority of he Crown Heights Jewish community, announced the seizure of two guns taken off the streets.
On twitter, the precinct wrote, "Great job by the 71 Field Intelligence Officers on getting these illegal guns off the street."
The guns, Sig Saur and Bretta model handguns, were seized with ammunition.
One of the guns, the Bretta, also had a sight scope mounted on it, an item rarely seen on the illegal guns in Brooklyn.