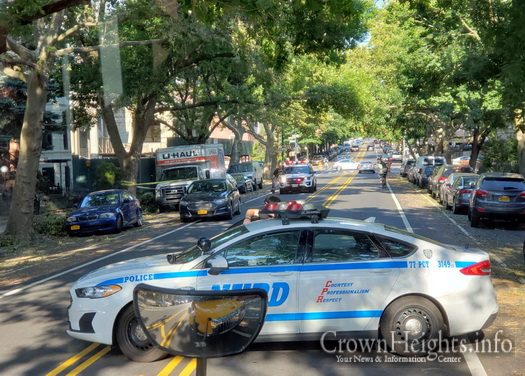 by CrownHeights.info
After a short hiatus, the relative calm of Crown Heights was again broken with a shooting Wednesday afternoon.
Police were called a few minutes after 4:00pm for shots fired to St. Johns Place near Brooklyn Ave, where they located shell casings, but no victims.
Witnesses who called 911 reported five shots fired.
Police have requested the help of ESU for the investigation, and are canvasing local hospitals for a victim.