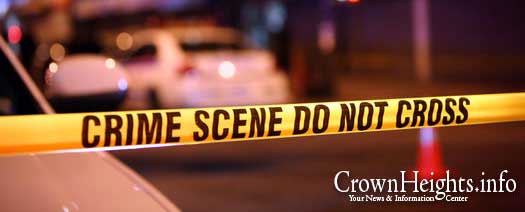 by CrownHeights.info
One person was shot and another stabbed in Crown Heights last night, making it another violent night for the local residents.
The first incident was reported around 9:40pm, when police responded to a report of a man shot near Utica Ave and Park Place. The officers found one man shot in the ankle and arm, with his injuries believed to be non life threatening.
The 77th Precinct, where the shooting occurred, tweeted that "Officers are on the scene of a male shot at 1371 Park Place. Expect to see additional police resources in the area as this is an active crime scene."
No arrests have yet been made in the shooting.
The second incident was reported around 1:40am, when police responded to reports of a man stabbed multiple times. The reason for the attack was not clear.
New York City has seen a wave of of violence over the last few weeks, with people being shot and killed in drive by shootings and execution style attacks. The incidents prompted President Trump to call out the State, and warn that if the violence does not end, he may have to intervene.