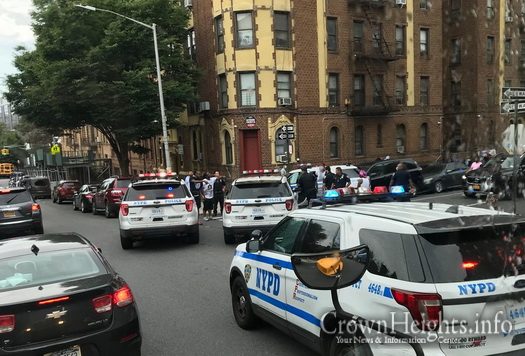 Car Thieving Duo Busted In Crown Heights
by CrownHeights.info
A car thieving duo in Crown Heights were tracked down and arrested Wednesday after stealing more than ten cars from a local Crown Heights business.
The thieves were tracked down to the corner of Brooklyn Ave and Sterling Street in Crown Heights where they were arrested and one of the cars recovered.
The two had previously broken into Buggy Car Rental on Empire Blvd, making off with a box holding keys to their cars. The thieves went on a stealing spree, making off with multiple cars in just a few days before being tracked down and arrested.
According to a police source, the two were also responsible for other car thefts at the local Enterprise on Empire Blvd, also stealing keys held in the location and making off with the cars.
While some of the cars were recovered, many were not.
Want to receive live updates and Breaking News for Crown Heights and the Chabad world directly to your Whatsapp? Sign up for CrownHeights.info's whatsapp updates.
Simply save our number 718-285-8000 to your contacts and send us a message.