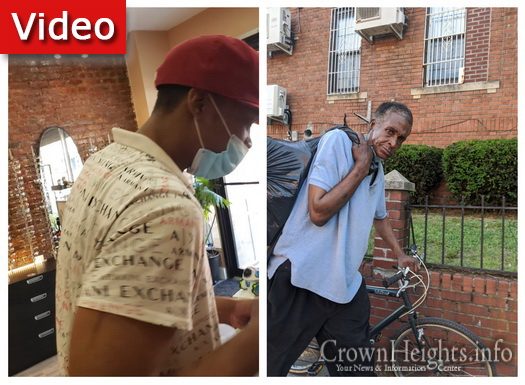 by CrownHeights.info
It might be the warm weather or the free for all attitude in New York City that's woken up the criminals in Crown Heights. Either way, they are active and stealing in the community.
Two more incidents of theft in Crown Heights were reported by Tuesday afternoon, bringing the total of today's reported thefts in the Shchunah to three.
Just a few hours after a man was caught red handed by Shomrim in a theft from a Kingston Ave business, another man walked onto a porch on Schenectady Ave and put five packages into a black garbage bag before walking off.
The homeowner caught the theft on his homes Ring camera, but the thief didn't seem to care.
Sometime later in the afternoon, another thief walked into a Jewish owned store on Nostrand Ave, acting aggressively, he lifted a piece of merchandise and walked out.
The owner called the police and followed the thief to Rogers Ave and Lincoln Place, where the man "disappeared," presumably indoors.
The police arrived soon after and made a report.
The day of thefts followed a violent night of shooting, with eight people shot in Brooklyn in just a few hours.
Want to receive live updates and Breaking News for Crown Heights and the Chabad world directly to your Whatsapp? Sign up for CrownHeights.info's whatsapp updates.
Simply save the our number 718-285-8000 to your contacts and send us a message.