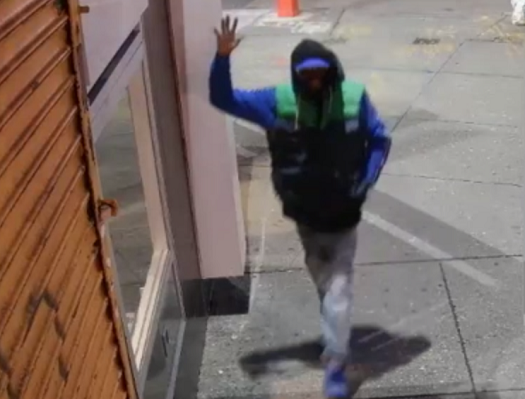 by CrownHeights.info
A 70-year-old woman was the victim of a violent attack near Crown Heights.
The incident took place on Thursday evening as the woman was walking in front of 148 Parkside Ave when a man approached her and violently struck her in the back of the head.
Security footage appears to show that she was knocked to the ground. There was no interaction between the victim and the assailant prior to the assault.
Police are asking for help identifying the man responsible for the attack, seen walking off afterwards with his arm raised in the air.