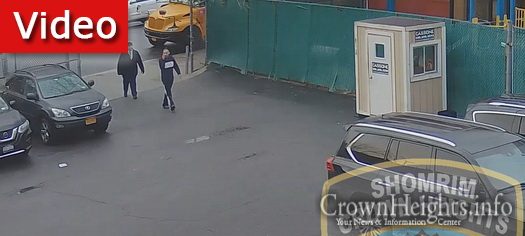 by CrownHeights.info
A security incident took place around 9:15am Thursday morning at Beis Rivkah Crown Street, after a mentally disturbed person broke a window and threatened a security guard.
The man had entered school grounds at the parking lot entrance on Montgomery St while talking on the phone, where he proceeded to break the window of the security booth.
The man, apparently unconcerned, exited the arking lot, and made his way onto Montgomery Street.
Out of an abundance of caution, the school was placed on lockdown for around 20 minutes.
Shomrim responded and located the perpetrator on Kingston Ave where he was followed until the police arrived. The perpetrator was placed under arrest by the police.