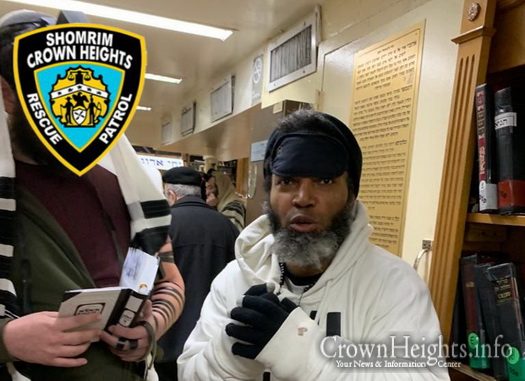 by CrownHeights.info
The man who made death threats inside of 770 Friday morning has been arrested by the police.
The police were able to track the man as he made his way onto the train by Utica Ave. From there he was identified as a man living in a homeless shelter in the Bronx.
He was arrested by the NYPD over Shabbos.