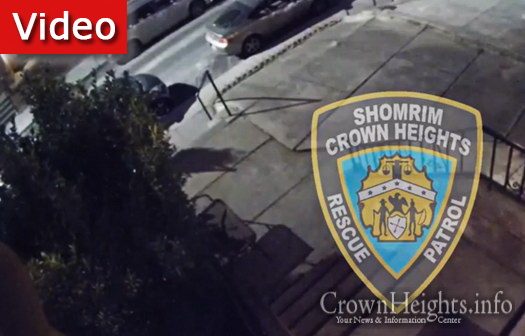 Shomrim Responds To Brazen Assault In Crown Heights Tuesday Afternoon
by CrownHeights.info
Another assault rocked Crown Heights Tuesday afternoon when a Crown Heights resident was assaulted while walking on Union Street.
The incident took place on Union Street just a few houses off the corner of Kingston Ave, a bustling corner in Crown Heights.
The victim had been walking on Union Street from Albany Ave towards Kingston Ave, when the group of eight teenagers began following him down the block. The victim managed to make it just off the corner of Kingston Ave before the teens closed the gap, and one of them hit the victim in the back of the head, knocking him to the floor.
As the teens began fleeing down Union Street towards Albany Ave, a witness to the assault called Shomrim, who were quickly able to catch up to the group as they made their way down Albany to President Street.
911 was called, but in the few minutes it took for the police to arrive, the group made their way across Eastern Parkway, and split up into the Albany Ave projects.
A police report was filed over the incident, and the case referred to the Hate Crimes Task Force. Shomrim also obtained video footage of the assault and was able to provide it to the NYPD.
Sources tell CrownHeights.info that Hate Crimes Task Force has already been in contact, and are investigating the incident.
Crown Heights Shomrim is Always Ready to GO – Please GO for Shomrim! Donate Here!