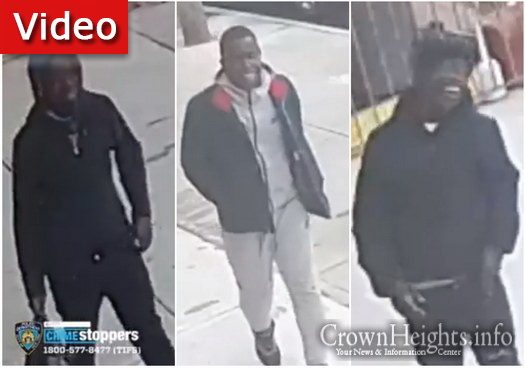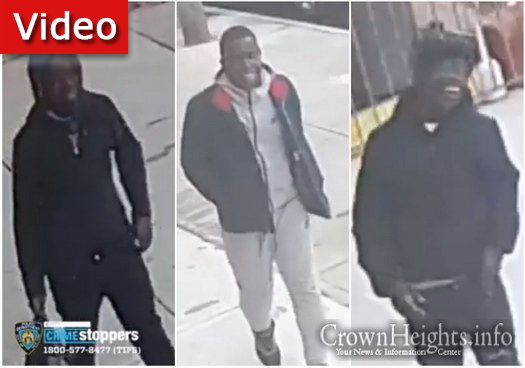 by CrownHeights.info
The NYPD has released close up video of threee teens that attacked multiple school buses in crown Heights with rocks on Tuesday.
The dangerous rock throwing attack thankfully only caused light damage to one of the buses, shattering a window.
Parents and community members were outraged by the blatant attack on children, calling on the NYPD to track down the perpetrators of the callous attack.
The NYPD is asking the public to help identify the three, and call Call 1-800-577-TIPS with any information.
🚨WANTED🚨for a Criminal Mischief (Hate Crime) #CrownHeights #Brooklyn @NYPD71Pct @NYPDHateCrimes On 12/3/19 @ 4:05 PM 💰Reward up to $2500👓Seen them? Know who they are?☎️Call 1-800-577-TIPS or DM us!📞Calls are CONFIDENTIAL! #YourCityYourCall @NY1 @CBSNewYork @News12BK @fox5ny pic.twitter.com/O9X0BHsN0K

— NYPD Crime Stoppers (@NYPDTips) December 5, 2019