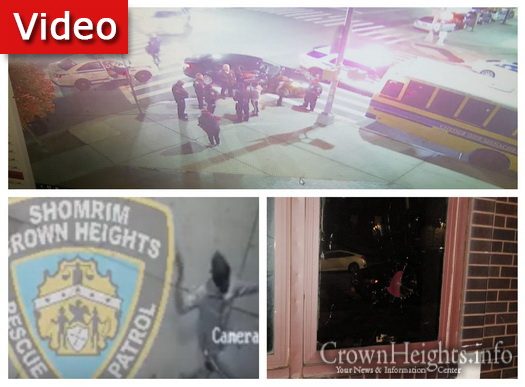 by CrownHeights.info
A man wielding a gun decided to go on a crime spree in Crown Heights Friday night, pistol whipping one person and vandalizing property.
The string of crimes began around 8:00pm Friday evening near the corner of Brooklyn Ave and Lefferts Ave in Crown Heights, when he found a person riding a bike. The violent man allegedly pistol whipped the biker before moving on.
The perp then continued down Brooklyn Ave, where as previously reported on CrownHeights.info, he shattered two windows of Bais Rivkah Lefferts using the butt of his hand gun.
The third indent occurred on the corner of East New York Ave and Brooklyn Ave, where he attempted to break a mirror of a car.
An off duty police officer reportedly noticed the mans crazed assaults and vandalism, and called it into 911.
The police responded with a large search, but was unable to locate the assailant.
If anyone has any information in regards, please contact the 71st Precinct at 718-735-0501 and Crown Heights Shomrim at 718-774-3333.