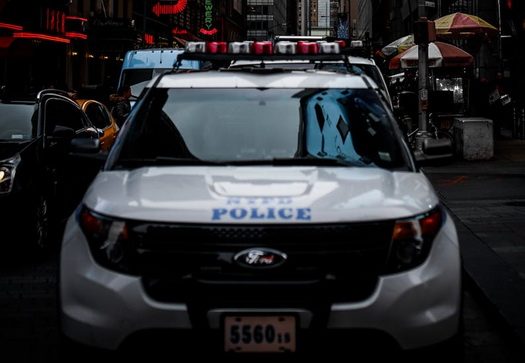 The number of hate crimes against Jews in New York City has risen significantly over the first nine months of this year, part of a citywide rise in such offenses.
The New York Police Department has reported 311 total hate crimes through September, as opposed to 250 reported through the same period in 2018, according to Deputy Inspector Mark Molinari, who heads the department's Hate Crimes Task Force.
Molinari said 52 percent of the reported hate crimes, or 163, have targeted Jews. Over the same period last year, the NYPD reported 108 anti-Semitic hate crimes.
At a meeting Thursday with Jewish philanthropists, Molinari discussed the numbers and how to prevent anti-Semitic crimes in the city. He recounted a list of anti-Jewish hate crimes that had made the news just this week:
* Two Jewish men had their hats knocked off by a group of teens.
* A separate group of children broke the windows of a Brooklyn synagogue during the Rosh Hashanah holiday.
* Also during the holiday, a third group of kids harassed a Jewish woman, pulling off her scarf and wig.
"Although the proximity is ridiculously close, those are not the same three groups of children," he said. "I would love if one person in New York City committed all of my 311 hate crimes and I could lock up one person and make it go away. For the most part I'm dealing with 311 random individuals of very diverse backgrounds committing these hate crimes against different people."
That's the challenge facing the city as it tries to stem a rising tide of hate in its precincts — much of it directed against Jews. Molinari said the criminal behavior doesn't appear to be coming from members of high-profile extremist hate groups like the Ku Klux Klan or the far-right marchers who demonstrated two years ago in Charlottesville, Virginia.
"The national narrative is not the narrative we see here in New York City," Molinari said." There aren't roving bands of white supremacists, from khakis and tiki torches to hood-wearing people."
He added later, "Political ideology, religious ideology, we do not see that happen here in New York."