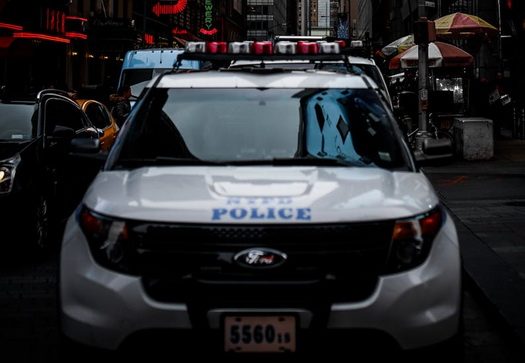 A man wielding a metal pipe killed four men and critically injured a fifth man in vicious attacks on the streets of Chinatown early Saturday morning.
A 24-year-old suspect was arrested nearby on the Bowery without incident after the brutal attacks at three different locations in the neighborhood.
Police say the suspect had a metal stud, often used in construction, at the time of his arrest. He was described as wearing a black jacket and black pants that helped police find him quickly and arrest him.
Chief of Manhattan South Detectives Michael Baldassano said at a Saturday news conference that the men were attacked at random with the object that authorities recovered.
The chief said the suspect is homeless and that his actions appear to have been "random attacks" rather than motivated by race or age.
The first victim, a 60-year-old man, was discovered near the Bowery and Doyers Street around 2:15 a.m. He had blunt force trauma to his head, the NYPD said.
A 49-year-old man who was critically injured was found nearby. EMS rushed him to Weill Cornell Medical Center, where he was fighting for his life Saturday.
Three more men were found dead about a block away—one outside 2 East Broadway and another outside 17 East Broadway. All had died from blunt force trauma to their heads, according to police.
Police said Saturday morning that there didn't appear to be any motive for the beatings and they were investigating them as random attacks.