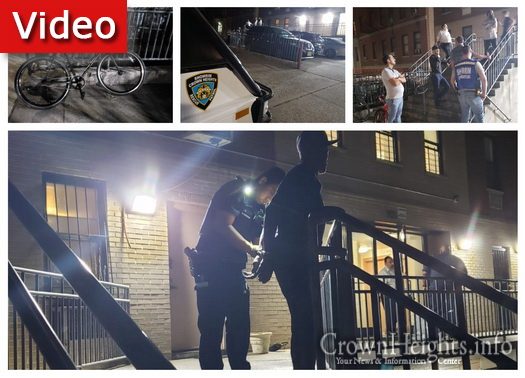 A recidivist Crown Heights package thief was arrested Motzai Shabbos after being caught red handed lifting packages from a Crown Heights building. Shomrim responded, and assisted the police in making the arrest.
by CrownHeights.info
As Crown Heights residents and guests began preparing for Rosh Hashanah, a repeat offender was preparing for Rosh Hashanah by entering a Crown Heights building, and stealing packages.
The thief was caught red handed by a resident of 935 Eastern Parkway as he attempted to make off with multiple packages from the building.
Shomrim was called, and the resident confronted the man as he attempted to leave the building with his loot.
The thief dropped his packages, but was not able to get away before the police arrived and took him into custody.
NYPD's 77th Precinct arrested the thief on charges of trespassing, burglary, and possession of stolen property.
Thanks to a quick response by our Vol and @NYPD77Pct one UNDER for trespassing, burglary, possession of stolen property #ItsWhatWeDo #EyesAndEars pic.twitter.com/YHCKWe8QJl

— CH Shomrim (@ShomrimCH) September 29, 2019