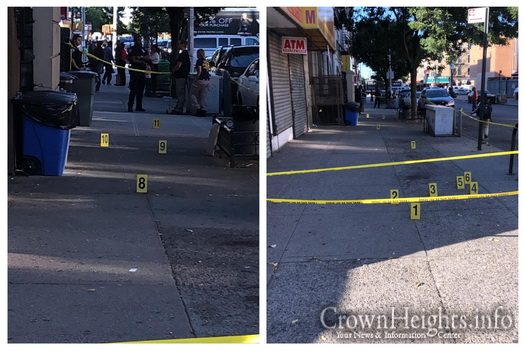 News 12 Brooklyn and CrownHeights.info
Police say an investigation is underway after a 60-year-old man was found dead on a stoop outside of a Crown Heights apartment building around 5:00am Tuesday morning.
Surveillance video acquired by News 12 shows what appears to be two men, one of them in a wheelchair, engaged in some type of dispute on the corner of Schenectady Ave and Lincoln Place.
The man in the wheelchair appears to attacks the victim, who staggers just a few feet down the block before falling back on a stoop where he was found dead hours later.
Neighbors who spoke to the press say that people in the area know the man in the wheelchair, and he is homeless. They also say that he is no stranger to picking fights with other people, and is known to sell drugs.