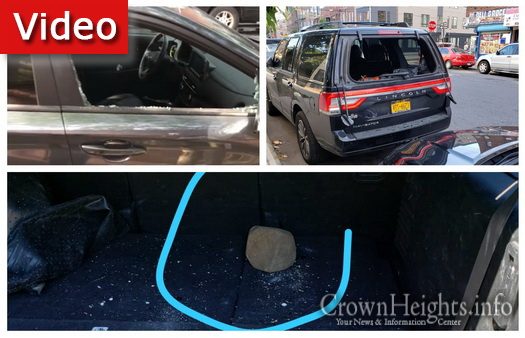 A group of nine cars were vandalized and had their windows broken in a vandalism spree that in Crown Heights that has spanned a week. It is unknown if items were stolen during the break ins, or if the man behind it had a different motivation in mind.
by CrownHeights.info
A week of late night vandalism spree's have left nine cars damaged, one with its rear window completely shattered and another its side window.
The break ins happened early Monday morning and overnight Thursday.
Thursday nights break in was caught on surveillance camera, and shows as the man throws a large stone at a cars windows near Kingston Ave and Rutland Rd. The car, a Lincoln Navigator, took a beating from the mans stone as he threw it's windows repeatedly, until it shattered the rear window. The stone ended up in the trunk.
It is unknown the motivation behind the vandalism, or if items were stolen during the break ins.