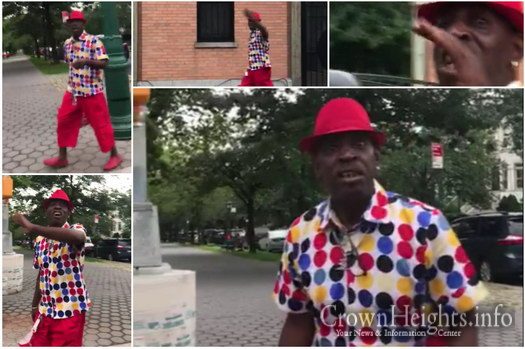 A hate fueled tirade was caught on video in Crown Heights Sunday afternoon by a member of the community. Menachem Benchemon, known for his work at Visual-Torah.com, as well as Social Media personality Footagers, was approached by the man, and verbally assaulted.
by CrownHeights.info
Menachem Benchemon of Visual-Torah.com, was with Rabbi Moshe Rubashkin on their way down Albany Ave when they where approached by a man, who began accusing them of robbing him, according to Benchemon.
Benchemon, who is also widely known for his Social Media Personality Footagers, decided to video the man, and as they were passing Eastern Parkway, pulled out his phone and told him, "You should not be walking down the Ave cursing like that.."
The mans response, "Hitler did not kill enough of *exiplitive" all you."
The curse ridden 16 second rant continued that Hitler should have killed all the Jews.
This incident comes with a sharp increase in Hate crimes in New York City, with most of them being Anti-Semitic.