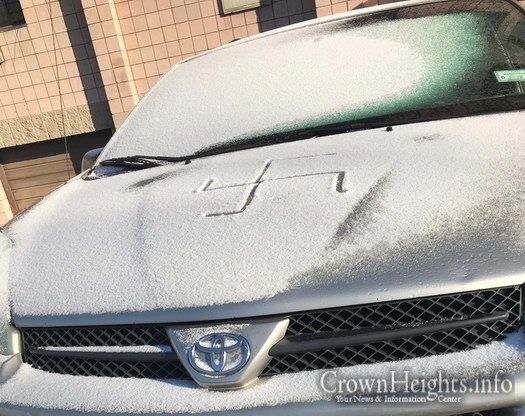 A swastika was found prominently drawn on the hood of a Jewish car early Thursday morning. The vandal was not deterred despite the close proximity of the car to the NYPD's 71st precinct.
by CrownHeights.info
A Jewish Crown Heights family received a shock Thursday morning, when they came to their car to find a swastika drawn in the snow on the hood of their car.
The car had been parked overnight on Malbone St, less than a block away from the NYPD 71st Precinct. Despite that, the swastika was prominently drawn and easily noticeable.
This incident comes less than a week after a queens public school found swastikas and anti-Semitic slogans drawn on their playground over the weekend.