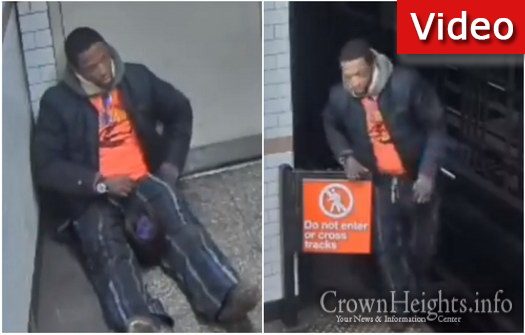 A man accused of attempting to rape two woman in Crown Heights was caught Friday. The NYPD made the arrest after the man was caught during his second attempt.
by crownheights.info
A man was arrested Friday following an attempted rape near Bedford Avenue and Eastern Parkway. The man, identified as a black male, grabbed a woman from behind, and pulled her into an alleyway.
The alleged rapist attempted to removing her shirt and touch her, but was scared away by her screams and a passerby. The police were called, and made the arrest a few blocks away.
The man was identified as being wanted for another attempted rape that happened Thursday on a 4 train near Atlantic Ave Station. During that attempt, he pulled down his pants and attempted to touch a woman.
The man is being charged with attempted rape.
Update: A text circulating on community WhatsApp groups claiming that victims of the attempted rapes were Jewish woman are false. Both woman involved were not Jewish.
🚨WANTED for ATTEMPTED RAPE: black male, 35 to 45 years old, 5'7″, 150 lbs. On 1/17/19 at 1:15 am, on the northbound "4" train near Atlantic Ave in Brooklyn, the suspect pulled the victims pants off and attempted to rape her. If you have any info call @NYPDTips at 800-577-TIPS. pic.twitter.com/xsqZLkImqb

— NYPD NEWS (@NYPDnews) January 18, 2019