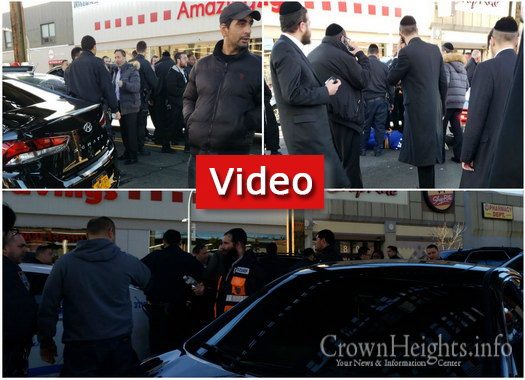 A man was apprehended by Shomrim in Boro Park after stealing a car, and attempting to steal a second Tuesday afternoon. The car he attempted to steal was a Hatzolah volunteers vehicle.
by crownheights.info
The incident occurred around 1:00pm Tuesday afternoon, when the man stole a car on McDonald Avenue and Avenue F on the edge of Boro Park.
Shomrim and 911 was called, and an alert Shomrim volunteer spotted him nearby. Once he realized he was spotted, the thief fled the vehicle and ran onto an elevated subway platform with NYPD and Shomrim officers right behind.
After a quick chase, where he disappeared for a minute, he was caught attempting to steal a Hatzolah volunteers vehicle nearby, where he was apprehended and arrested.