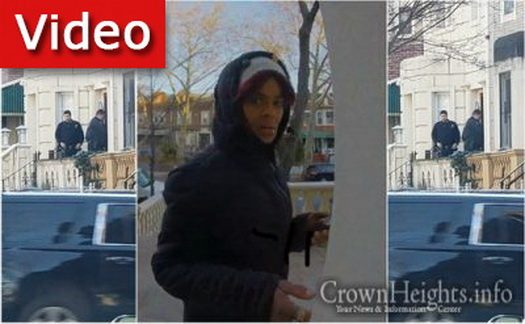 A woman was caught on a doorbell camera stealing a package off a porch in Crown Heights Thursday morning. The incident happened at 8:00am, in broad daylight.
by crownheights.info
A woman was caught on a ring doorbell camera stealing a package from a porch on Carroll St off of Albany Ave Thursday morning.
The theft, which occurred at 8:05am, happened in broad daylight with many people walking nearby.
The porch pirate, with her face clearly displayed, can be seen on the video holding her phone and walking up to the door as if to ring the bell. She turns, bending down to pick up the package, and walks off.
Porch pirates have become a plague in the Crown Heights Community, as well as throughout NYC. Recently, these thefts have become invasive, with thieves illegally entering buildings, and even breaking into houses.
To combat these thefts, take all packages in immediately once delivered, and remember that many carriers are not required to ring a bell when they deliver. A gracious gesture of bringing in a neighbors package would also minimize the risk of a stolen package.