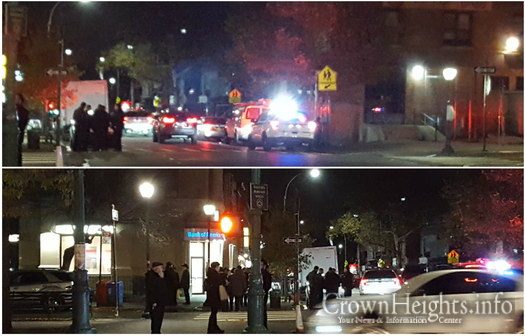 Two Israeli Bochurim were mugged late last night at knife point outside the Bank of America on Eastern Parkway and Kingston Ave. The NYPD has people in custody in regards to the incident.
by crownheights.info
The incident occurred late last night as two Israeli Bochurim were at bank of America after withdrawing cash from the ATM. They were approached by two male blacks who threatened to kill them unless they gave them money. The victims handed over the cash and their wallets.
The perpetrators ran on Kingston Ave towards Lincoln Pl. A passing NYPD car was alerted and gave chase. They caught up, and were able to arrest the perpetrators.
Details are still emerging from the incident, and updates will follow.
Update 10:49am: The perpetrators have been identified as two 15 year old male blacks, with past criminal history. Both were taken into custody by NYPD.
Update 11:00AM: One knife was found on one of the perpetrators while being arrested, but was not displayed during the incident. The perpetrators allegedly do not live in the area.