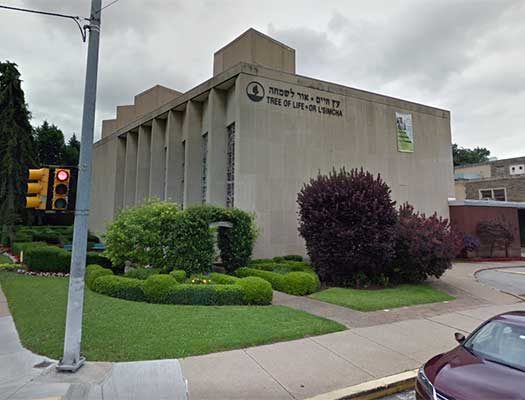 Eleven people have been killed in a murderous rampage inside the Tree Of Life – Or L'Simcha synagogue in Pittsburgh, Pennsylvania. The gunman reportedly shouted "all Jews must die" during the 20 minute long rampage and siege.
The New York Post reported that some three-dozen worshipers had been attending services inside the conservative Tree of Life Synagogue in Squirrel Hill when the shooter, identified by authorities as Robert D. Bowers, barged in just before 10 a.m.
"All Jews must die!" Bowers screamed during the 20-minute siege. At least six other people were wounded, including four police officers. Bowers, 46, exchanged gunfire with cops and was struck several times before he surrendered.
"It's a very horrific crime scene. One of the worst that I've seen, and I've been on some plane crashes," Pittsburgh Public Safety Director Wendell Hissrich told reporters, holding back tears.
The investigation will be led by the FBI in Philadelphia, and Bowers, who was in fair condition at a hospital, will likely face federal hate crime charges.
When gunfire erupted, a bris, a circumcision ceremony had been in progress. Pennsylvania's Attorney General Josh Shapiro said the shooting happened during the portion of the rite when the child is given a Hebrew name.
The "shooter claimed innocent lives — and injured first responders — at a baby-naming," Shapiro said. There were no children among the dead or injured, officials said.
In response to the incident NYPD's 71st precinct issued the following statement: "Our thoughts and prays go out to all the victims and their families in Pittsburgh. We will be stepping up patrols and visibility in the area. This incident looks like it isolated. [Perpetrator] is in custody. There are no known threats to our community however we will be out there to reassure the community of their safety."
UPDATE– President Trump has ordered the flag to be half staff for the Victims of the Pittsburgh tragedy.