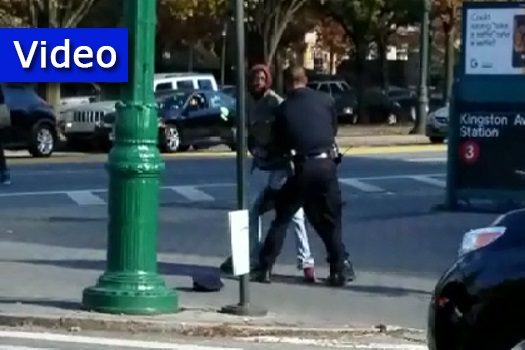 Police: Victim Retracts Story; Suspect Released
by CrownHeights.info Staff
Police detectives say that the alleged victim of anti-Semitic harassment has retracted vital portions of his story, and that the suspect in the incident has been released without charge.
Yesterday, CrownHeights.info reported that a Jewish man was walking near the corner of Eastern Parkway and Albany Avenue, when an unidentified man walked over to him, spit on him, and shouted "all you Jews must die."
The alleged victim reported the incident to nearby police officers, who reacted quickly and apprehended the man, placing him under arrest despite his fierce resistance. He was later charged with aggravated harassment as a hate crime.
Today, the NYPD has informed us that the alleged victim has retracted his story, and certain key parts of victim's statement did not happen.
As such, all charges have been dropped against the suspect, and he has been released from police custody.
Below is a video of the suspect being arrested: