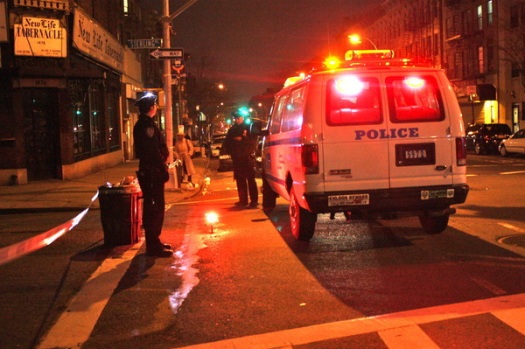 Illustration photo
Last night, Sunday, during the pre-Labor Day Parade 'J'ouvert' celebrations in and around Crown Heights, police responded to two shootings, one of which was fatal.
The first incident happened at 8:48pm, when police found a man with a gunshot wound to the head on Herkimer Pl. in Bed-Stuy. He was rushed to Kings County Hospital, where he was pronounced dead.
Later last night at 11:16pm, police responded to a shooting at St. John's Place and Schenectady Avenue in Crown Heights.
In that incident, at least one man was shot in the chest and was taken to a local hospital in critical condition.
No arrests have yet been made in either incident.