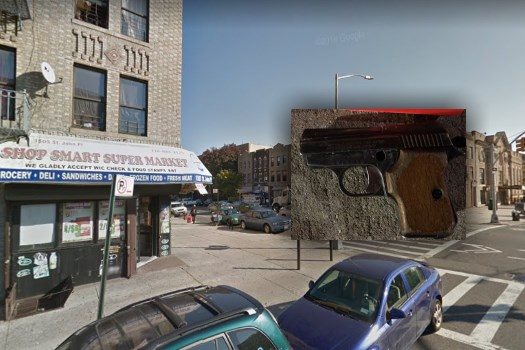 A 20-year-old man was shot and wounded by police in Crown Heights early this morning, Friday, after he refused to obey orders to drop his weapon.
The incident occurred near the corner of Saint John's Place and Rochester Avenue, just after 1:30am.
From ABC News:
According to the NYPD, officers on patrol saw a man running southbound on Rochester Avenue being followed by another man who had a black firearm in his hand.
The officers saw the man fire at the person he was chasing and then continue to run south on Rochester Avenue in the direction of the officers.
The officers exited their vehicle and gave tactical commands to the suspect to drop the gun but their commands were ignored, police say.
A sergeant fired at least two times, striking the suspect once in the left thigh area.
He kept running southbound where he discarded his weapon and finally collapsed in front of 1525 Saint John's place, where he was apprehended.