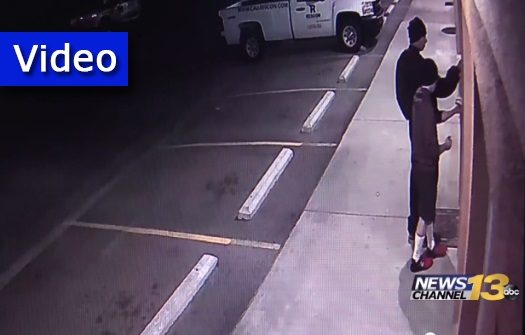 Police have arrested a man who they say vandalized a Colorado Springs Chabad synagogue with the message ""Fight terror, Nuke Israel" last month.
William Scott Planer, a white supremacist who lives in Denver, faces misdemeanor charges.
He's being held at the El Paso County jail on a $500,000 bond as a fugitive from justice for felony charges in California.
The charges, assault with a deadly weapon and participating in a riot, stem from Planer's alleged attack on a protester during a clash at a June 2016 white supremacist march in Sacramento, CA.
Originally from Sacramento, Planer has been on the ADL's Center on Extremism's radar for a number of years. He is associated with at least two known white supremacist groups, including the Golden State Skinheads (GSS), a California-based racist skinhead crew founded in 2003, and the Traditionalist Workers Party (TWP), a white supremacist group led by Matthew Heimbach and Matt Parrott.
Planer's arrest comes as white supremacists appear to be increasingly focused on carrying out explicitly anti-Semitic vandalism and plots. More information on Planer and the incidents occurring nationwide can be found on ADL's blog.
Below is a news report of the incident, which occurred on June 10.