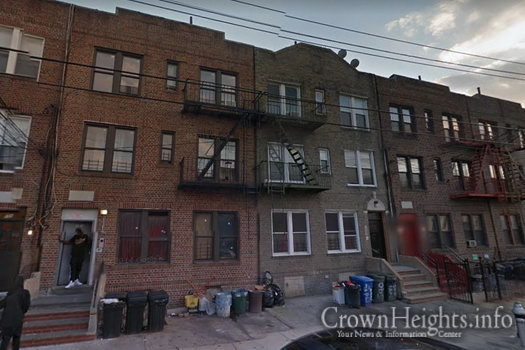 Police arrested a 29-year-old man after they say he shot a man standing outside his home on Maple Street between Kingston and Albany Aves. last week. The victim survived the shooting.
from DNAinfo by Rachel Holiday Smith:
Joshua Richardson, 29, fired a handgun from inside 590 Maple St. at approximately 1:35 a.m. on July 2, striking the victim who was standing outside the home. The 34-year-old was treated for serious but non-life-threatening injuries at Kings County Hospital and is expected to survive, police said.
Richardson has been charged with attempted murder and is being held on $100,000 bail, court records show. His representative from Legal Aid Society could not be reached for comment.
Two other men, ages 21 and 36, were also arrested at the location after they refused to leave the scene of the shooting as police set up a crime scene. The 21-year-old was charged with disorderly conduct, obstruction and resisting arrest, all misdemeanor and violation charges, court records show. The 36-year-old pleaded guilty to disorderly conduct, a violation, a law enforcement source said.