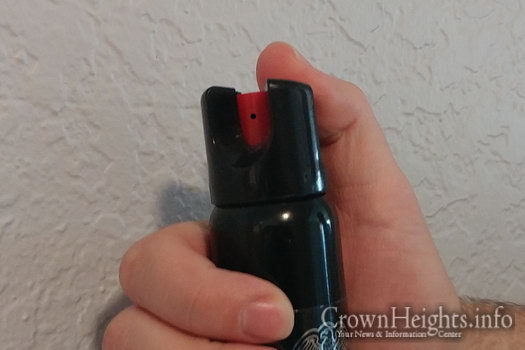 Jewish Man Maced in Suspected Hate Crime
A Jewish man was attacked and maced by a group of teens while sitting in his car and waiting at a traffic signal in Crown Heights. An eyewitness said the teens were filming the attack.
The incident occurred on Wednesday afternoon at the intersection of President Street and New York Avenue. The victim was sitting behind the wheel of his minivan and waiting for a green light when a group of three African-American teens shouted something at him, one of the teens then ran over to the driver's open window and sprayed him with tear gas.
The group then fled up New York Avenue and down Union Street.
An Uber driver and her passenger witnessed the incident and attempted to apprehend the group, even giving chase briefly, before returning to the scene and calling 911. They told police that they witnessed the attack, as well as the other teens filming it.
Shomrim was called to the scene as well and helped coordinate a search for the group along with the NYPD, unfortunately to no avail.
Witnesses described them as 13 to 16-year-olds.
The victim was treated by Hatzalah for irritation to his eyes and was later released without a visit to the hospital.
CrownHeights.info has learned that this incident was referred to the NYPD's Hate Crimes Task Force for investigation.