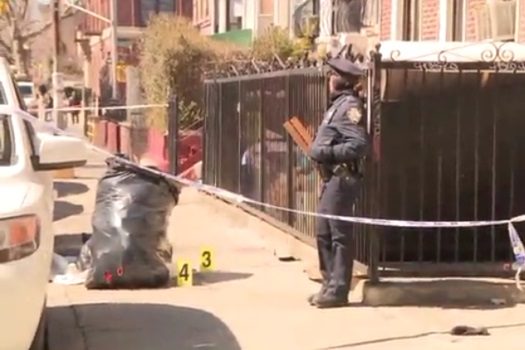 A man has been arrested in connection with the death of his grandmother, whose body was found wrapped in a blanket on the sidewalk outside her Crown Heights home yesterday, Thursday.
Barry James, 32, of Brooklyn, faces a charge of second-degree murder, police said.
Passersby found the body of his grandmother, Joyce Spears, early Thursday morning on Union Street near Troy Avenue, outside her home. EMS paramedics pronounced her dead at the scene.
Spears' cause of death will be determined by an official medical examiner, but witnesses at the scene say the body had extensive stab wounds.
The suspect was taken into custody not far from the scene, and was later identified as the victim's grandson. Police said the pair lived together in Spears' apartment on Union Street.