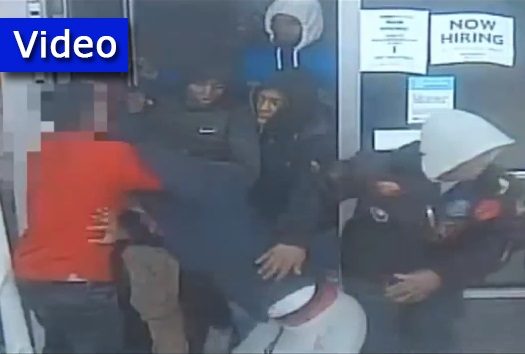 A group of eight people forced their way into and robbed a Family Dollar located on the corner of Atlantic and Ralph Avenues on the northeastern edge of Crown Heights.
A security camera captured the incident, which shows an employee desperately trying to hold the doors shut against the mob, to no avail.
The perpetrators grabbed several large items off the shelves and ran off, only to return a short while later to assault the employee who tried to hold them back by throwing shopping baskets at him.
The stolen items were reportedly wireless speaker towers, priced at $40 each.
Anyone with information about the incident is asked to call the NYPD's Crime Stoppers Hotline at 1-800-577-TIPS (8477).